Affordable Jobsite Storage Container Options with Storage On-Site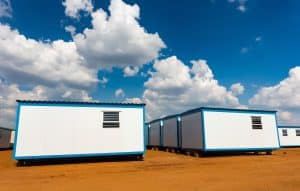 Jobsite storage containers are an essential component of efficient and safe construction sites. They provide a secure and convenient way to store construction materials, equipment, and tools, and can be customized to meet the unique needs of each jobsite. At Storage On-Site, we have years of experience providing high-quality jobsite storage solutions for a variety of industries in Indianapolis and beyond.
Benefits of Jobsite Storage Containers
Jobsite storage containers offer many benefits to construction sites, including increased convenience, security, and on-site access to tools and equipment. These containers can be used to store a variety of construction materials such as lumber, piping, and electrical equipment. They also provide a secure place to store tools and supplies, reducing the risk of theft and damage.
Jobsite storage containers are weather-resistant and can be easily transported to different locations. Overall, jobsite storage containers are an essential investment for any construction project.
Some common items that can be stored in a jobsite storage container:
Construction materials such as lumber, piping, drywall, insulation, roofing materials, and concrete forms.
Tools and equipment such as power tools, hand tools, welding equipment, generators, compressors, and lighting equipment.
Heavy machinery such as excavators, bulldozers, and loaders.
Electrical equipment such as transformers, generators, and control panels.
Plumbing equipment such as pipes, valves, and fittings.
Safety equipment such as hard hats, safety glasses, gloves, and harnesses.
Landscaping equipment such as lawnmowers, weed eaters, and leaf blowers.
Office equipment such as computers, printers, and office supplies.
Personal items such as clothing and food for workers.
Why Choose Storage On-Site?
We are committed to providing our customers with exceptional customer service and satisfaction. Our team of experts has years of experience providing storage solutions for a variety of industries, including construction, manufacturing, and agriculture. We work closely with our customers to understand their unique needs and provide customized solutions to meet those needs.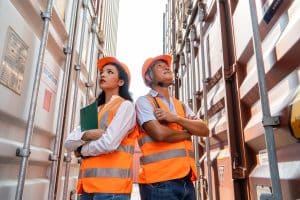 Contact Storage On-Site for the Best Jobsite Storage Containers in Indianapolis and Beyond
Ready to take the next step in securing your construction site? Contact Storage On-Site today to learn more about our Indianapolis storage solutions. We offer a wide range of customizable containers and delivery options to meet your unique needs. Our containers come in various sizes and can be customized with shelving and other features, and we also offer on-site delivery and pickup. Don't wait – secure your stored materials with the best jobsite storage containers in Indianapolis and beyond. Contact us now to get started.